Cabinetry Restyling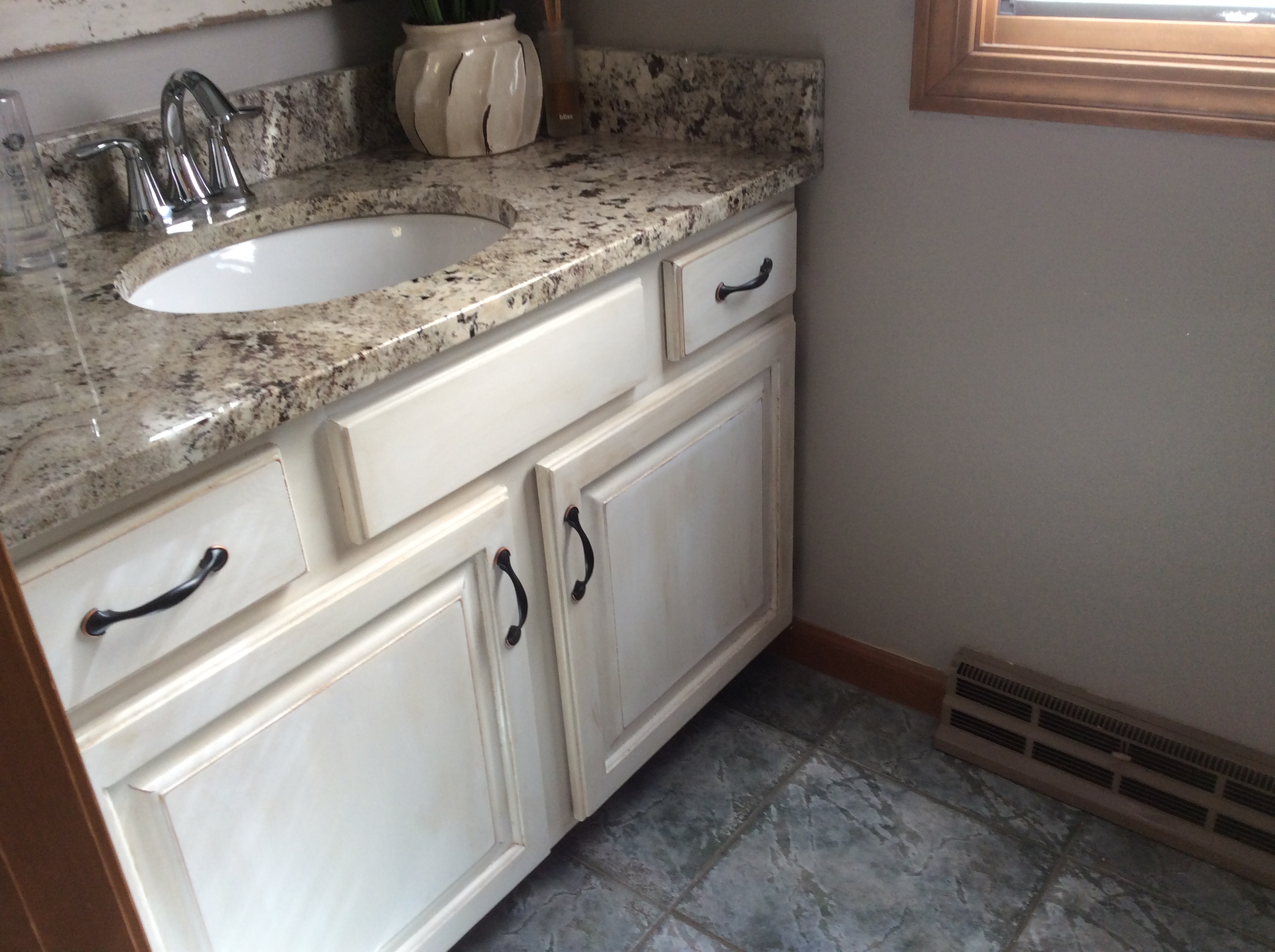 Have your home cabinets become "old and tired" and need a little transformation to breathe new life into them? The best way to do just that is to choose to restyle them with a custom painted finish. A custom restyling will change a room just as adding a piece of art can.
My restyling process involves using multiple layers of paint by Annie Sloan to achieve a Patina finish and feel to the piece of furniture. The piece is painted and then customized to add a distressed look, and afterward, the piece is covered in a soft wax to ensure durability. There are many design styles that the furniture can be designed to match including Farmhouse, Modern Vintage, Industrial, Coastal, and French Country.
Transforming an old cabinet or vanity that has lost its style is my passion. By up-scaling existing furniture instead of buying new, you save money and time. Reinvent your room and help to keep our landfills clean.
Here are some bathroom and kitchen fixtures that can be refreshed through the restyling process:
Base Cabinets
Wall Cabinets
Island Cabinets
Bathroom Vanities
And More!
If you have any questions about what styles and looks can be created, call Donna Barbieri for a design consultation at 413-575-2697